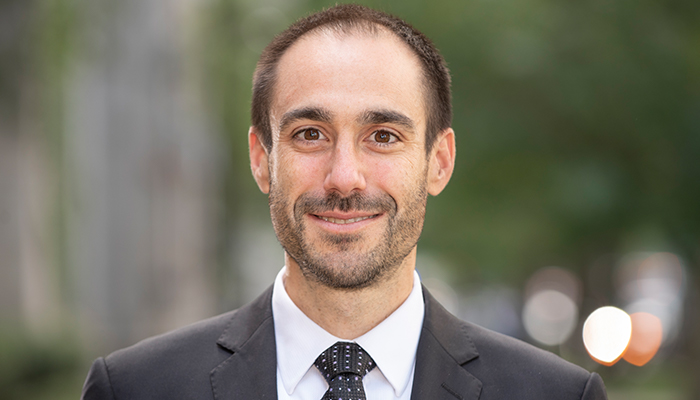 Zachary Clopton, professor of law, was named the recipient of the 2020 Civil Justice Scholarship Award from the Pound Civil Justice Institute. Clopton was presented with the award during the Pounds Fellow reception, held during the winter convention of the American Association for Justice in New Orleans, on February 9. "It is always exciting to hear that your work is making an impact," Clopton says. "I was honored to receive this award and I was thrilled to learn that this distinguished committee valued my contribution." Adam Steinman, University Research Professor of Law at University of Alabama School of Law, also received the top prize.
Clopton's winning article, "Procedural Retrenchments and the States" evaluates "the options open to state courts and public enforcement" in response to the Roberts Court's recent procedural decisions. "I hope this award reflects a growing recognition of the importance of states on these issues," Clopton says.
"This is such a wonderful and well-deserved recognition of Zach's contribution to civil procedure scholarship," says Dean Kimberly Yuracko. "It is wonderful to see his impressive work honored by the Pound Civil Justice Institute."
Established in 2018, the Civil Justice Scholarship Award recognizes "current scholarly legal research and writing focused on topics in civil justice, including access to justice and the benefits of the U.S. civil justice system, as well as the right to trial by jury in civil cases."
Clopton joined the Northwestern Pritzker School of Law in 2019. He teaches International Litigation, with expertise in environmental law, civil procedure, and national security law.