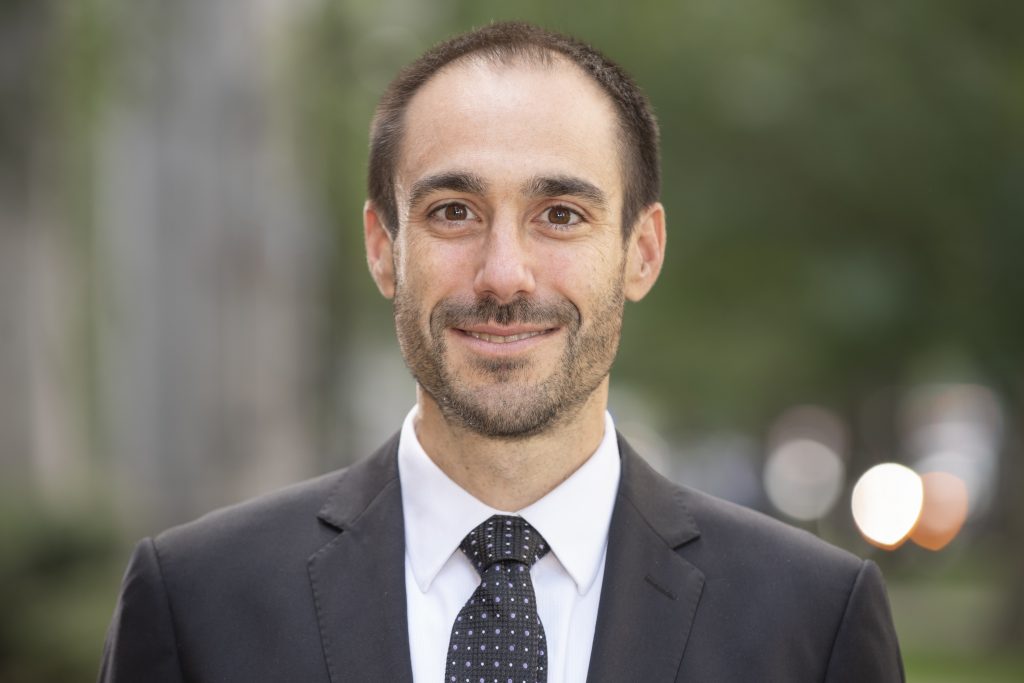 Zachary Clopton, Professor of Law, has been elected as a new member of the American Law Institute (ALI), the leading independent U.S. organization producing scholarly work to clarify, modernize and otherwise improve the law. The newly elected membership of ALI consists of 36 highly respected law professionals — including distinguished judges, lawyers and law professors from around the globe.
"I am pleased to welcome this extraordinary group of new members and look forward to connecting and collaborating with them in person soon," said ALI President David F. Levi in a statement. "During this difficult period our members have adapted and overcome professional and personal challenges so that they could continue to contribute to the important work of the Institute. Although we welcome this class remotely, they are no less integral to the success of the ALI's Restatements, Principles, and Model Codes, and we are so grateful to have the benefit of their superb talent, experience, and judgment."
"We are extremely proud of Zach and the work he has contributed to the Law School," says Interim Dean James Speta. "As a new member of the ALI, I have no doubt that he will continue in their mission of contributing to the public good."
Clopton joined the Northwestern Pritzker Law faculty in 2019. He specializes in civil procedure, complex litigation, international litigation, and national security law. His recent scholarship has appeared in the California Law Review, Cornell Law Review, and Michigan Law Review. His public writing has appeared in Slate, Politico, and The Hill. Prior to his time at Northwestern, Clopton clerked for the Honorable Diane P. Wood of the United States Court of Appeals for the Seventh Circuit. He also served as an Assistant United States Attorney in Chicago and worked in the national security group at Wilmer Hale in Washington, D.C.
"I am honored to have been elected to the American Law Institute (ALI)," says Clopton. "I am deeply committed to the role of law professors in law reform, and I am excited to work with the ALI on law-reform projects. I am grateful to Northwestern for all of the support in this endeavor."
Clopton joins a long list of current Northwestern Law faculty who are a part of the American Law Institute. Other members include: Ronald J. Allen, Emily Kadens, Bruce A. Markell, Jide Nzelibe, James E. Pfander, Martin H. Redish, Daniel B. Rodriguez, Marshall Shapo, Matthew Spitzker, Deborah Tuerkheimer, and Kimberly A. Yuracko.