Robin Walker Sterling Elected to the American Law Institute
08.05.2022
Faculty
Scholarship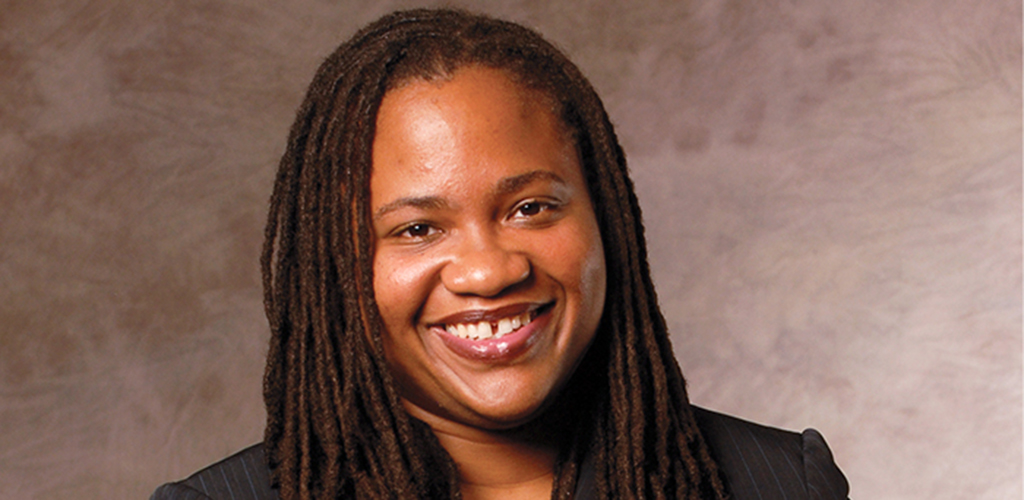 Robin Walker Sterling, Mayer Brown/Robert A. Helman Professor of Law, Associate Dean for Clinical Education, and director of the Bluhm Legal Clinic, has been elected as a new member of the American Law Institute (ALI), the leading independent U.S. organization producing scholarly work to clarify, modernize and otherwise improve the law. The newly elected membership of ALI consists of 60 highly respected law professionals, including distinguished judges, lawyers and law professors from around the globe.
"This impressive group of newly elected members will add to the breadth of expertise in the American Law Institute's membership," said ALI President David F. Levi in a statement. "Our return to an in-person Annual Meeting this year affirmed the strength of the ALI's spirit of collaboration and connection. I am excited to welcome this group's participation in our ongoing projects and look forward to celebrating the ALI's 100th anniversary with them at next year's Annual Meeting."
"Congratulations to Associate Dean Robin Walker Sterling on this well-deserved recognition of her important contributions," says Dean Hari Osofsky. "We are grateful for her leadership of the Bluhm Legal Clinic and the impact that she has through her important work on clinical legal education, criminal justice, and critical race theory."
Walker Sterling joined the Northwestern Pritzker Law faculty in 2020. She specializes in criminal procedure, juvenile law, clinical teaching, criminal justice, and critical race theory. Before joining the Northwestern Pritzker Law faculty, Walker Sterling was the Ronald V. Yegge Clinical Co-Director and associate professor at the University of Denver Sturm College of Law, where she co-taught the Criminal Defense Clinic and the Immigration Law and Policy Clinic. Just before she joined the Denver Law faculty, Professor Walker Sterling worked as the Special Counsel with the National Juvenile Defender Center, a juvenile defense policy advocacy organization in Washington, D.C. She is a graduate of Yale College and New York University School of Law, where she was a Root-Tilden-Kern Scholar, and Georgetown University Law Center, where she earned an L.L.M. in Clinical Advocacy.
"I am so very honored to be elected to the American Law Institute," Walker Sterling says. "I look forward to working with this brilliant, dedicated body of lawyers to work for the better administration of justice and to promote scholarly legal work that helps the law adapt to social needs. The community has already been so welcoming, and I cannot wait to get started."
Walker Sterling joins a long list of current Northwestern Pritzker Law faculty who are a part of the American Law Institute. Other members include: Ronald J. Allen, Zachary Clopton, Paul Gowder, Emily Kadens, Bruce A. Markell, Ajay K. Mehrotra, Jide Nzelibe, James E. Pfander, Martin H. Redish, Daniel B. Rodriguez, Marshall Shapo, Matthew Spitzker, and Deborah Tuerkheimer.