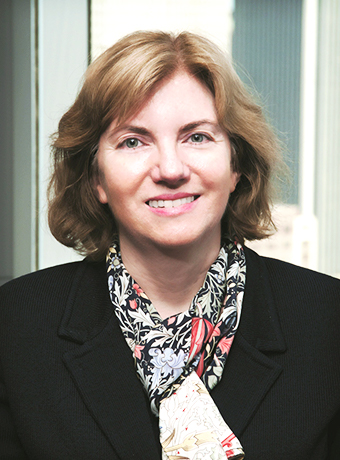 Kathleen Dillon Narko, Clinical Professor of Law, will receive the 2018 Liberty Achievement Award from the American Bar Association's Tort Trial and Insurance Practice Section. The award, sponsored by TIPS Section Sponsor Thomson Reuters, recognizes lawyers and judges who take leadership roles in promoting diversity in the legal profession.
"We honor Professor Narko for a truly exemplary and engaged legal career that is deeply embedded in community service and is a steadfast commitment to defend the rights of underrepresented populations," Sharon Sayles Belton, Thomson Reuters vice president of Government Affairs and Community Relations, said in an ABA press release. "She has shown the utmost in strength by channeling her own life experiences and challenges to raise awareness and create positive change within the legal and larger community."
Professor Narko received her J.D. from Cornell Law School and her B.A. in history, cum laude, from Yale University. Following her undergraduate degree, she attended Salzburg College in Salzburg, Austria. Prior to joining the faculty, Kathleen Dillon Narko practiced with a large law firm concentrating in the areas of commercial litigation and environmental, safety and health law. She was also active in pro bono litigation, including lending discrimination and political asylum matters.
At Northwestern, Professor Narko teaches Communication and Legal Reasoning. She is a frequent presenter at national and regional Legal Writing Institute conferences, and has written and spoken on a variety of topics related to communication and legal analysis. She is a prominent member of the Chicago Bar Association, where she currently serves on the Editorial Board of the CBA Record. She also serves on the Board of Advisors of Catholic Charities of the Archdiocese of Chicago, where she is a member of the Legal Advisory Committee. In addition, she is a member of the Leadership Council of the National Immigrant Justice Center.
"I can think of no one more deserving of this prestigious award in our law teaching world than Kathleen," said Dean Daniel B. Rodriguez. "A skillful teacher and role-model, she contributes greatly to our community in so many ways. A well-deserved honor for a courageous colleague!"
The award will be presented at the ABA Annual Meeting in Chicago during the Welcome & Liberty Achievement Award Reception on Friday, Aug. 3