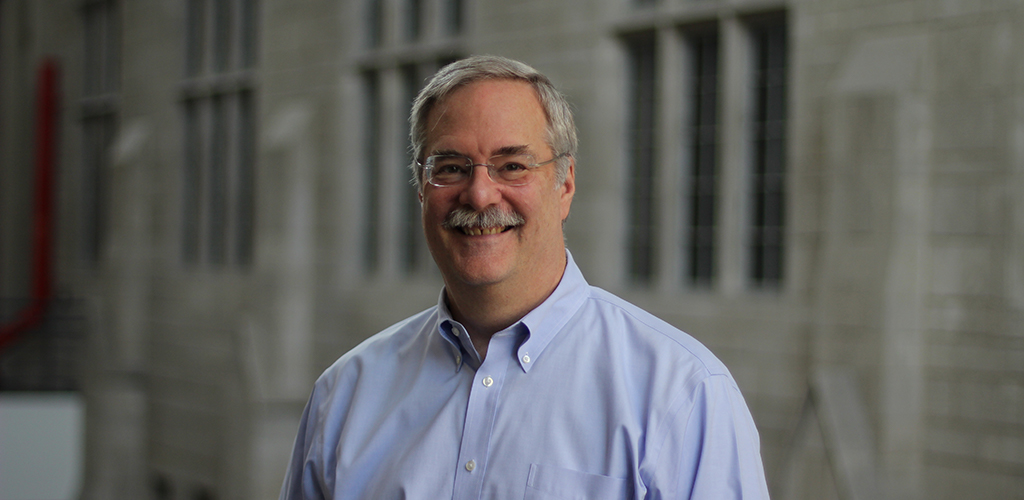 Bruce A. Markell, Professor of Bankruptcy Law and Practice and the Edward Avery Harriman Lecturer in Law, has been selected as the recipient of the 2022 Lawrence P. King Award by Commercial Law League of America. The decorated professor received the honor at the Annual CLLA Luncheon & Frank Koger Memorial Educational Program at the National Conference of Bankruptcy Judges (NCBJ), which took place October 20 in Orlando, Florida.
Each year, the Executive Council of the Commercial Law League's Bankruptcy Section presents the Lawrence P. King Award to recognize a lawyer, judge, teacher or legislator who exemplifies the best in scholarship, advocacy, judicial administration, or legislative activities in the field of bankruptcy. The award is designed to recognize the lifetime achievements of Professor King, which include contributing to the practice of bankruptcy law through teaching, by working to elevate the profession, and through bankruptcy-related legislative activities. Past recipients have included Senator Elizabeth Warren and Associate Justice John Paul Stevens.
Professor Markell is excited about the honor and expressed his appreciation for the award's namesake. "I knew Professor King, and it is a distinct honor and privilege to receive an award named after him," he said. "I can only hope to achieve the standards of scholarship, teaching and service that Professor King set."
"Many congratulations to Professor Markell on being awarded the 2022 Lawrence P. King Award," said Dean Hari Osofsky. "This is a well-deserved recognition of his many important contributions to the field of bankruptcy. We are grateful for the difference he makes at our law school and in society."
Professor Markell joined the Northwestern Pritzker Law faculty in 2015. Prior to his time at the Law School, from 2004-2013, he was a United States bankruptcy judge, sitting in Nevada and on the Bankruptcy Appellate Panel for the Ninth Circuit. He is the author of numerous articles on bankruptcy and commercial law, and a co-author of four law school casebooks. He contributes to Collier on Bankruptcy, and is a member of Collier's editorial advisory board. He is a lifetime member of the American Law Institute. He has been a visiting professor at, among other schools, Peking University School of Law in Beijing, and Harvard Law School. He is also an associate editor of the Bankruptcy Law Letter, and regularly contributes articles to that publication.