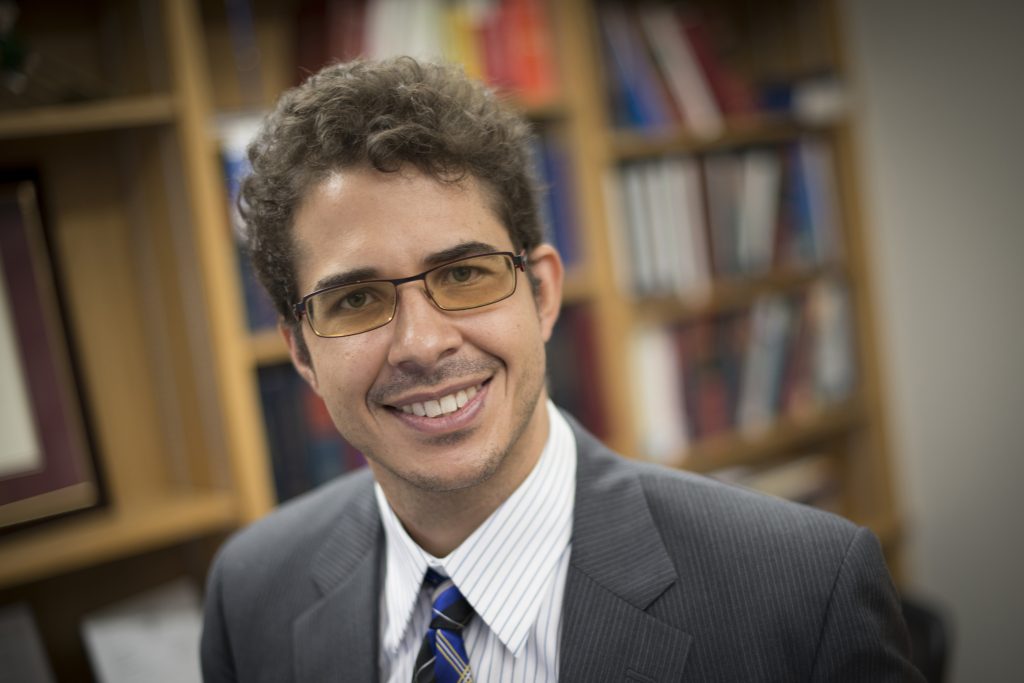 Paul Gowder, professor of law, has been elected as a new member of the American Law Institute (ALI), the leading independent U.S. organization producing scholarly work to clarify, modernize and otherwise improve the law. The newly elected membership of ALI consists of 41 highly respected law professionals, including distinguished judges, lawyers and law professors from around the globe.
"I am pleased to welcome this new group of practicing lawyers, academics, and state and federal judges who will bring their own unique voices and contributions to our work, at a time when our work is most needed," said ALI President David F. Levi in a statement. "Our membership continues to prove that civil debate and careful deliberation are still possible, even on a virtual platform. We welcome these new members and look forward to the contributions they will make to our Restatement, Principles, and Model Code projects. It will be a particular pleasure to welcome them in person just as soon as that becomes possible."
"Paul has been a tremendous addition to our Law School faculty," says Interim Dean James Speta. "As one of the newest members of the ALI, he joins a long list of Northwestern Law faculty who have been bestowed the honor. Paul has a tremendously broad range of work in political, moral, and legal philosophy, particularly the rule of law, as well as technology, torts, and other fields, all of which will lend itself well to the ALI's mission of promoting the better administration of justice."
Gowder joined the Northwestern Pritzker Law faculty in 2020. He specializes in technology law; constitutional law; and political, moral, and legal philosophy. He is the author of The Rule of Law in the Real World (Cambridge University Press) and his recent scholarship has appeared in the Cardozo Law Review, Northwestern University Law Review, and the University of Toronto Law Journal. His public writing has appeared in the Huffington Post and Medium. Prior to his time at Northwestern, Gowder was a law professor at the University of Iowa College of Law for eight years. He is also a former civil rights and legal aid attorney, whose work included representing victims of police violence, employment discrimination, and unlawful evictions.
"I'm totally delighted by the honor. It's an important opportunity to have a voice in the profession and even in the doctrine," says Gowder. "One of the most fundamental tasks of the lawyer and of the legal scholar is to try to find intellectual order in the seemingly endless mass of material that our profession and the judges and legislators to whom we answer produce. In the United States, the ALI has historically been the central organization finding that order through Restatements and similar products—a role that has been a critical service to the law but also has influenced its development through the articulation of members' convictions of what it is that our law is doing."
Gowder joins a long list of current Northwestern Law faculty who are a part of the American Law Institute. Other members include: Ronald J. Allen, Zachary Clopton, Emily Kadens, Bruce A. Markell, Jide Nzelibe, James E. Pfander, Martin H. Redish, Daniel B. Rodriguez, Marshall Shapo, Matthew Spitzker, and Deborah Tuerkheimer.