Jim Speta, Harry R. Horrow Professor in International Law, Appointed Vice Dean
10.18.2018
Faculty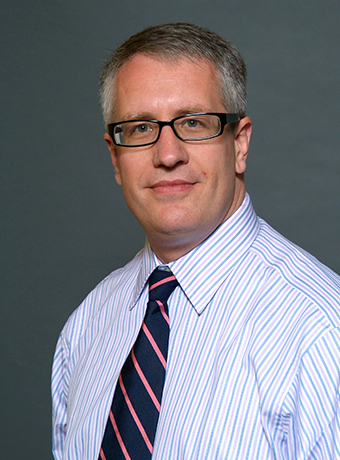 Professor Jim Speta was recently appointed Vice Dean of Northwestern Pritzker School of Law by Dean Kim Yuracko. In his new role, Speta will oversee the Law School's international programs and initiatives, its new professional development initiatives, the Center for Practice Engagement and Innovation, and external outreach. He will also serve as the new host of the Law School podcast, Planet Lex.
Since joining the faculty in 1999, Speta has been integral to the Law School. He has served in a number of administrative leadership positions, including Associate Dean for International Initiatives, Director of Executive LLM Programs, and Senior Associate Dean for Academic Affairs overseeing curriculum. Speta won the Childres Award for Teaching Excellence three times (2000-2001; 2005-2006; and 2008-2009) as well as awards for Best Teacher of a First-Year Class, Outstanding Teacher of a Small Class, and the Dean's Teaching Award. His courses include Administrative Law, Antitrust Law, Constitutional Law, Telecommunications and Internet Policy and Torts, and he has taught students not only at the Law School but at Kellogg and McCormick as well.
Speta's research interests include telecommunications and Internet policy, antitrust, administrative law, and market organization. Previously, he practiced appellate, telecommunications, and antitrust law in the Chicago office of Sidley & Austin.
Speta received his BA in economics and his JD both from the University of Michigan. He went on to clerk for Judge Harry T. Edwards on the United States Court of Appeals for the D.C. Circuit.