Distinguished Trial Lawyer Faith Gay (JD '86) to Address Class of 2020
02.18.2020
Student Experience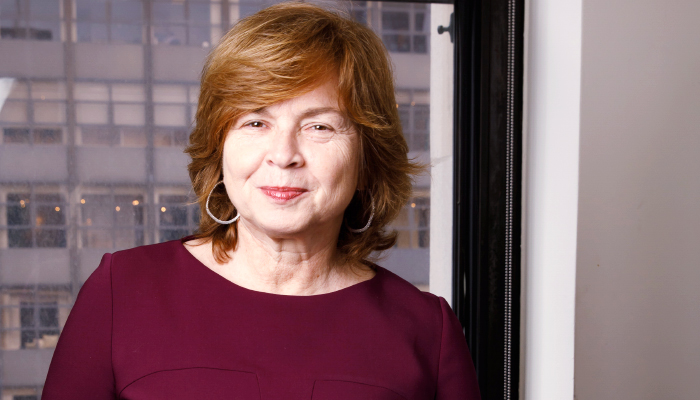 Northwestern Pritzker School of Law is pleased to announce that acclaimed trial lawyer and advocate Faith Gay (JD '86) will deliver the convocation address to the Class of 2020. Convocation will be held on Friday, May 15 at 2:30 p.m. at the Chicago Theatre, 175 N. State St.
In a nationally recognized career spanning more than three decades, Faith has been repeatedly recognized as one of the leading litigators in the United States. Faith has led over 30 jury trials and successfully navigated bet-the-company litigation and investigations for scores of Fortune 500 companies. She has also represented individuals, labor unions, and a variety of non-profit entities in civil, criminal and regulatory matters.
Faith devotes significant time to public interest litigation including representation of the American Federation of Teachers, former New York Governor David Patterson, and Marissa Alexander. She co-founded the American Immigration Representation Project, which provides immigrant detainees access to lawyers, and serves on the boards of Union Theological, the Public Theater, the American Constitution Society, and Her Justice, among many others.
She is a founding partner of Selendy & Gay, an elite, majority female-owned litigation firm in New York City. Since its inception in 2018, the firm has been lauded as an innovator in diversity, inclusion, training and public interest litigation.
She is a two-time recipient of Crain's "Most Notable Women in Law" award and, in 2019, received the prestigious Gould Award for Outstanding Oral Advocacy from the Office of the Appellate Defender. She has also twice received the Director's Award from the United States Department of Justice for excellence in trial advocacy.
Before founding Selendy & Gay, Faith co-chaired the National Trial Practice at Quinn Emanuel Urquhart & Sullivan and was a partner at White & Case and Sidley Austin. She also served as Deputy Chief of the Special Prosecutions Unit and Chief of the Civil Rights Unit (Criminal Division) in the United States Attorney's Office.
Faith earned her JD from Northwestern Pritzker School of Law and presently sits on the school's Law Board. Watch her discuss her Northwestern Law experience and what led her to form her own firm.
Additional information on graduation week events can be found on the Convocation page.