Summer break is here, but we're still in the middle of a pandemic, which means we'll still be spending plenty of time inside. The good news: there's no better time to dive into a good book than while you're stuck on your couch eating all your best quarantine snacks.
We asked the Northwestern Law faculty to share what they've been reading (or plan to read) as we head into summer. Here are their recommendations: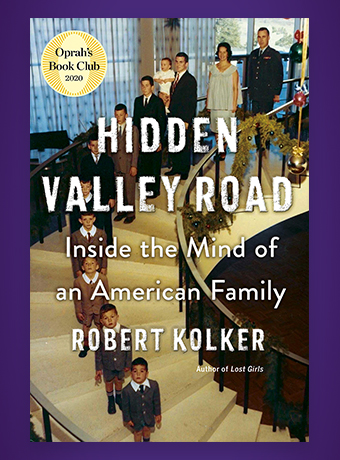 "Hidden Valley Road" by Robert Kolker
Grace Dodier, Harry B. Reese Teaching Clinical Professor of Law, recommends this historical nonfiction read about an American family. "A couple's post-World War II American dream goes off the rails as six of their twelve children are diagnosed with schizophrenia," Dodier says. "It includes interesting historical material on diagnosis and treatment of the mentally ill as well as modern scientific efforts and frustrations." Three generations of women in Dodier's family read and discussed this book in their COVID-19 book group.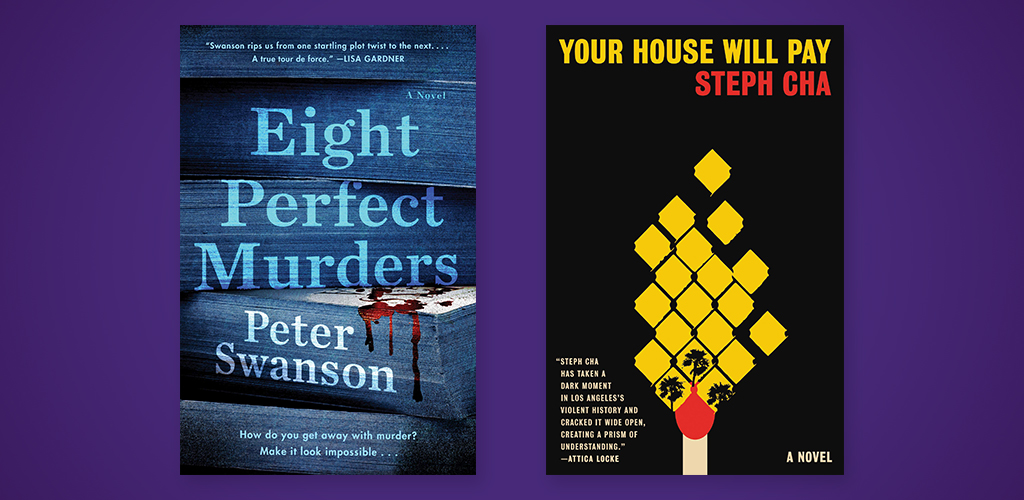 "Your House Will Pay" by Steph Cha
"Eight Perfect Murders" by Peter Swanson
Michelle S. Falkoff, clinical professor of law and director of the Communication and Legal Reasoning Program, recommends two works of fiction. "[Your House Will Pay], it's a complicated, suspenseful story about two families in LA who have been involved in and suffered as a result of racial violence, whether as perpetrators or victims." She describes it as "a grown-up version of Angie Thomas's The Hate U Give." Eight Perfect Murders is a murder mystery "about a bookstore owner who learns that someone is committing copycat murders based on a recommendations blog post he wrote years ago." If you love classic murder mysteries, you'll enjoy it.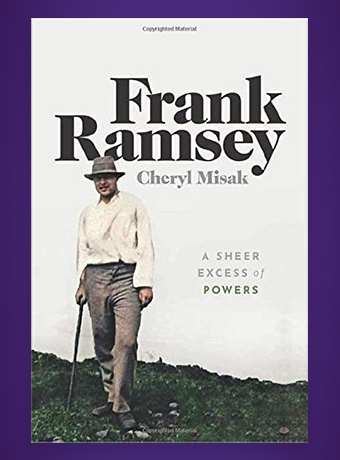 "Frank Ramsey: A Sheer Excess of Powers" by Cheryl Misak
"[The] comprehensive story of the life and work of a Cambridge polymath who died far too early," said Allan Horwich, professor of practice, who recommends this biography. "[It] contains brief contributions by experts in their fields to supplement the author's analysis of issues of mathematics, philosophy, and economics."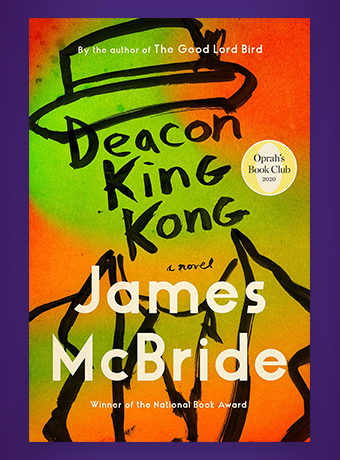 "Deacon King Kong" by James McBride
This is the first book that Joyce Hughes, professor of law, will be discussing with her book club this summer. Hughes says she's excited to dig in, since she is a fan of McBride's other works. It's also Oprah's latest pick for her book club! "In September 1969 a fumbling, cranky old church deacon known as Sportcoat shuffles into the courtyard of the Case Houses housing project in South Brooklyn, pulls a .38 from his pocket, and in front of everybody shoots the project's drug dealer at point-blank range," according to the book description. "McBride brings to vivid life the people affected by the shooting."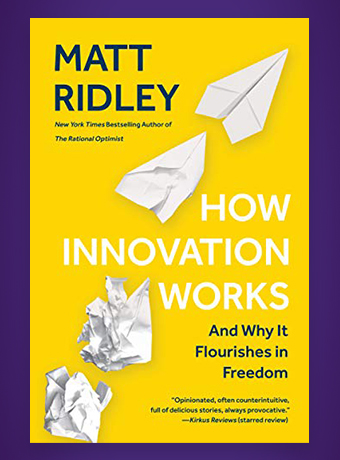 "How Innovation Works" by Matt Ridley
John McGinnis, George C. Dix Professor in Constitutional Law, has been engaging with a new book about how to encourage more inventiveness in our modern world. "A modern polymath, Ridley is a superb science journalist, who has written many books about how genetics illuminates everything human—from our diseases to our social life," says McGinnis. "Because innovation concerns bringing new science to the market in the shape of technology, no one is in a better position tell us how to improve how it is done." If you're into the world of business, economics, and science, pick up a copy!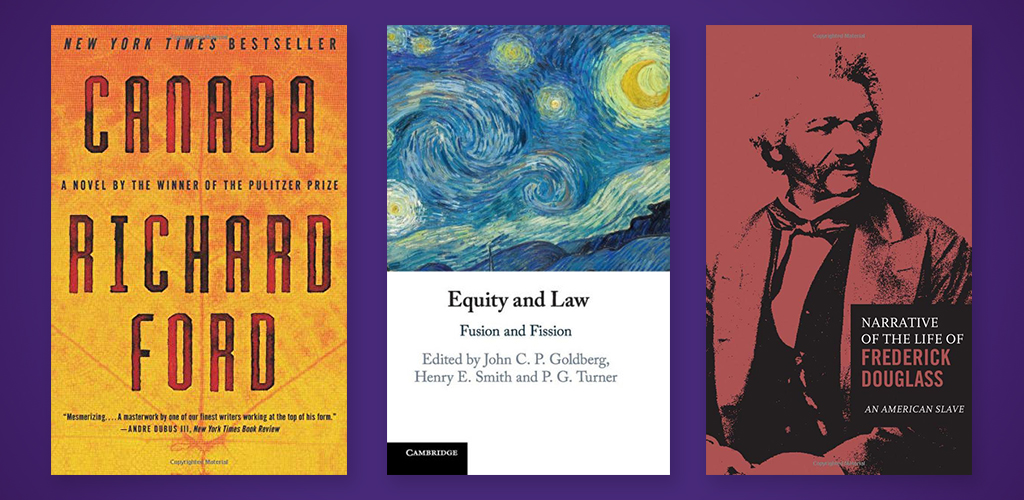 "Canada" by Richard Ford
"Equity and Law: Fusion and Fission" by John C.P. Goldberg
"Narrative of the Life of Frederick Douglass: An American Slave"
The recommendations by James Pfander, Owen L. Coon Professor of Law, range from Canada, a coming-of-age tale, to Equity and Law: Fusion and Fission, a collection of chapters on the history and current relationship between those two ancient remedial forms. Whether you're looking for something educational or narrative-based, he's got you covered.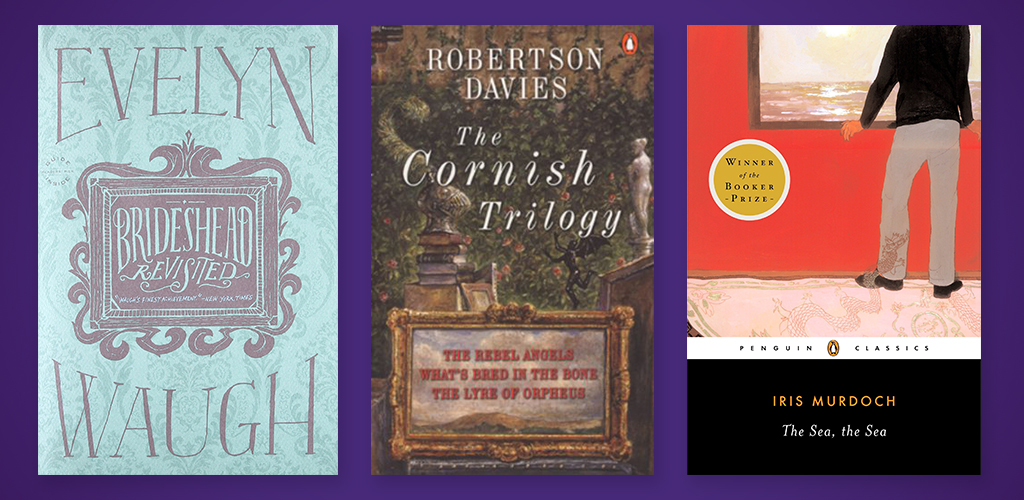 "Brideshead Revisited" by Evelyn Waugh
"The Cornish Trilogy" by Robertson Davies
"The Sea, The Sea" by Iris Murdoch
If you're into classic literature, Stephen Presser, Raoul Berger Professor of Law Emeritus, has several recommendations. Whether you want to dig into the lost world of aristocracy, experience a great 20th century novelist, or explore the connection between art and life, pick up one of these literary classics.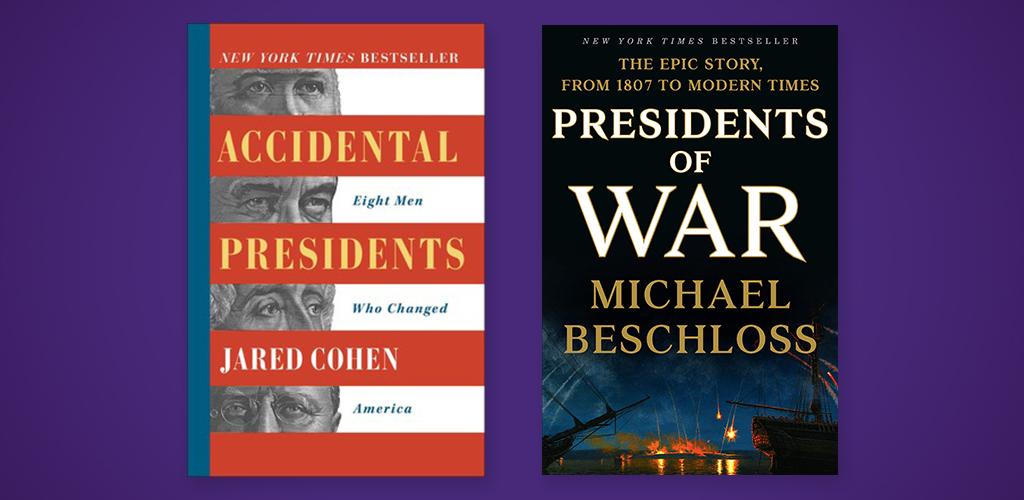 "Accidental Presidents: Eight Men Who Changed America" by Jared Cohen
"Presidents of War: The Epic Story, from 1807 to Modern Times" by Michael Beschloss
Looking to dig into politics this summer? Explore the history of American presidents with recommendations from Martin Redish, Louis and Harriet Ancel Professor of Law and Public Policy,. "These two books are far and away the most interesting books on the presidency I have read in a very long time," he says. Accidental Presidents discusses vice-presidents who ascended to presidency after tragedy hit the executive branch. "Beschloss's book brings to life our presidents who brought us into war, and often regretted it later," he explains. "It teaches us the lesson that, while there are of course exceptions where war is inescapable, in many cases we should more carefully consider the collateral consequences before we make the decision to engage in war."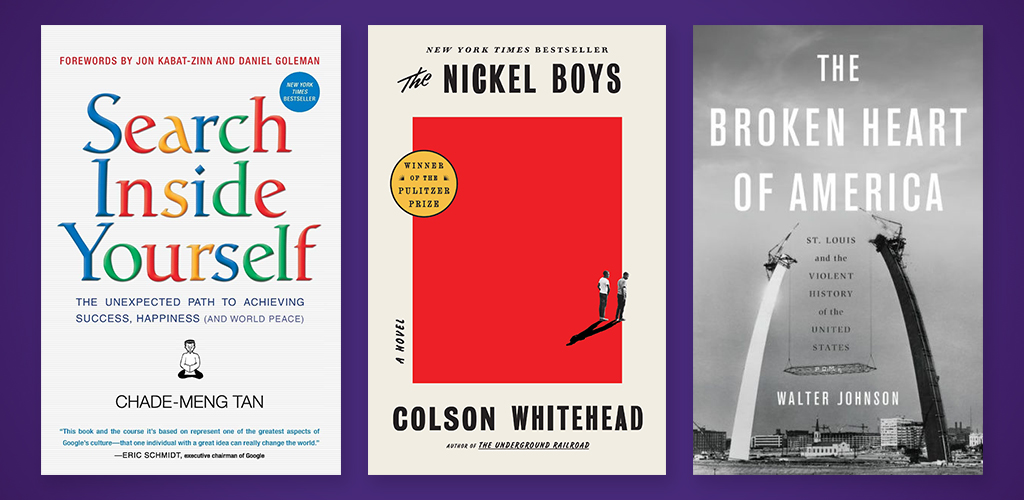 "Search Inside Yourself: The Unexpected Path to Achieving Success, Happiness (And World Peace)" by Chade-Meng Tan
"The Nickel Boys" by Colson Whitehead
"The Broken Heart of America: St. Louis and the violent history of the US" by Walter Johnson
Clifford Zimmerman, professor of law, has been diving into historical fiction, the history of violence in America, and self-help. "I lived in St. Louis for one year (my senior year of HS), and know of the civil rights cases that have come from the area (Shelley v. Kraemer and Jones v. Alfred Mayer being two of the more well-known)," says Zimmerman of his connection to The Broken Heart of America. "Thus, a deeper dive into the history of the town with respect to race, slavery, and middle America was compellingly attractive." Search Inside Yourself, a re-read for Zimmerman, is an easy guide to self-awareness that is "thoughtful and self-effacing, with many suggestions that should resonate with law students and lawyers."