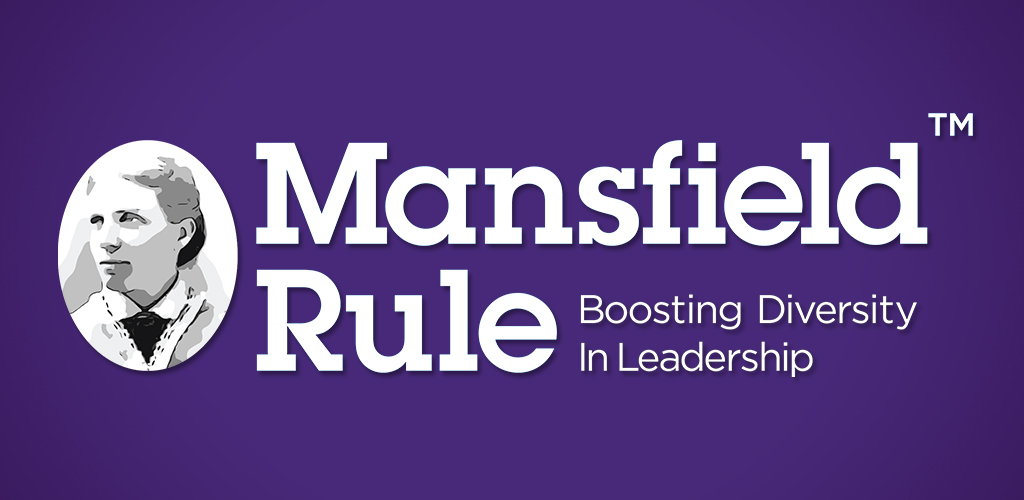 On Wednesday, September 18, a diverse group of legal department leaders, law firm partners, and Northwestern Law students gathered in Lincoln Hall for the Mansfield Rule Chicago Client Forum.
The setting, with its stained-glass panels commemorating Law School classes from 1860 to the present, was fitting for the forum, a Diversity Lab initiative focused on increasing inclusion in the legal profession. The program borrows its name from Arabella Mansfield, the first woman to be admitted to practice law in the United States. "Upon this occasion, we are celebrating the catalysts of the past and present – those women who take risks, chart their own course, and inspire change," said Dean Kimberly Yuracko in her opening address. "But this milestone is also an opportunity to reflect on the struggles that still exist, and to re-commit to improving the status quo."
Dean Yuracko, the first female dean in the Law School's 160-year history, acknowledged the importance of advancing underrepresented voices in positions of leadership. "One of my core priorities for our institution is to improve the profession by supporting our female and diverse lawyers in overcoming the obstacles they face," she said. "We have an obligation to ensure that our graduates enter a profession that will recognize and reward their accomplishments fairly and without regard to their race and gender."
During the event, Northwestern Law announced its partnership with Diversity Lab on the launch of the Move the Needle Fund. The groundbreaking initiative brings together five law firms, over 25 general counsel, a dozen community leaders, and Northwestern – its exclusive law school partner – to create a first-of-its-kind experimental "laboratory" in which new approaches will be incubated over five years in the five law firms to serve as a model for the legal industry.
Mansfield Rule was one of the winning ideas that came out of the Women in Law Hackathon at Stanford Law School in 2016, impressing judges with its promise to boost the advancement and retention of women in law firms. The inaugural version of the rule launched in 2017, and today, 64 law firms have achieved Mansfield Certification, which means they've interviewed at least 30 percent women, LGBTQ+, and minority lawyers for significant leadership roles.
The rule's current iteration, Mansfield Rule: Legal Department Edition, was launched in April with the goal of increasing diversity in legal department leadership and outside counsel ranks. This time, it's upping the ante on diversity requirements. For a corporate legal department to gain the prestige of Mansfield certification, it must actively consider women, LGBTQ+, lawyers with disabilities, and racial/ethnic minority lawyers for at least 50 percent of its top leadership roles and outside counsel representation – a step up from the 30 percent required of law firms.
The September forum featured TED-style talks presented by leading in-house counsel, followed by ample time for audience members to network with the speakers and ask follow-up questions. Presenters from prominent organizations like Xcel Energy, Google, Ford Motor Company, and McDonald's Corporation shared their thoughts on everything from building diverse teams to the stressors that keep legal department leaders up at night.
For Diversity Lab's founder and CEO Caren Ulrich Stacy, the personal connections forged at network events like the Mansfield Forum are invaluable. "Our goal for today is to give you a chance to learn from each other, to give you a chance to network with each other," Stacy said. "Look more broadly upon the profession, and don't just look at who's next door to us [or] who looks like us when we make leadership choices or when we make hiring choices, when we make promotions…Instead, look at the broad base of candidates that you have available to you who could be amazing leaders that maybe you just haven't met yet."