Gordon S. Wood, Pulitzer Prize-Winning Historian, to Deliver Lincoln Lecture
09.26.2018
Scholarship
Visitors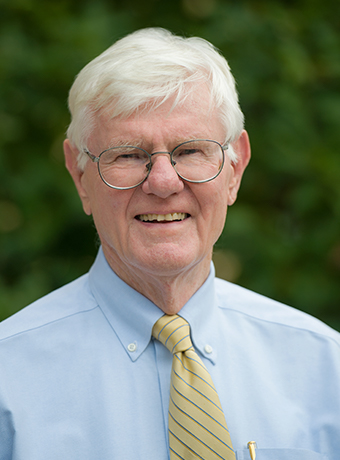 Northwestern Pritzker School of Law is thrilled to welcome Pulitzer Prize-winning historian Gordon S. Wood, Alva O. Way University Professor and Professor of History Emeritus at Brown University, for the third-annual Abraham Lincoln Lecture on Constitutional Law on Wednesday, October 10.
Wood's talk, "The Revolutionary Origins of the Civil War" will pull from his prolific and impactful scholarship over the last five decades.
Wood was the recipient of the Pulitzer Prize for History for his 1993 book The Radicalism of the American Revolution. He is the author of a number of other books including, most recently Friends Divided: John Adams and Thomas Jefferson and The Idea of America: Reflections on the Birth of the United States. Of his work, the New York Times once wrote: "Gordon S. Wood is more than an American historian. He is almost an American institution. Of all the many teachers and writers of history in this Republic, few are held in such high esteem." Wood was awarded the 2010 National Humanities Medal by President Obama.
The Abraham Lincoln Lecture on Constitutional Law was established in 2016 by Professor Steven G. Calabresi. This lecture series honors President Lincoln's extraordinary work as a lawyer and as the leader who ended slavery, and recognizes his personal connection to the Law School.
Please register to attend. Lunch will be provided.