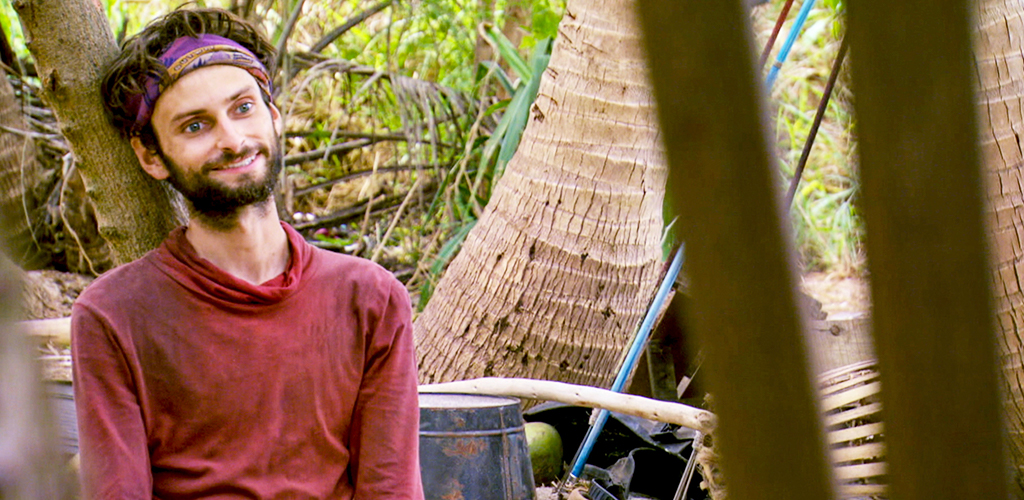 Just months before starting his first year at Northwestern Law, Ryan Ulrich (JD '20) competed on the 35th season of Survivor. After 39 days of subsisting on mere spoonfuls of rice, spending hours in the sweltering heat competing in physically grueling challenges, and navigating blindsides from his allies, he made it to the final "tribal council," where he argued his case in front of a jury of eliminated players and finished in third place out of eighteen contestants. He spoke to us about the whirlwind year that took him from the beaches of Fiji to the halls of Levy Mayer.
How did you end up on Survivor?
I've always been a huge fan of the show. It had long been a goal of mine, as crazy as that sounds, to play this game — to drop everything and play a game of manipulation, knowing that you're going to starve and lose massive amounts of weight. I always wanted to do it, and I always made excuses not to do it. The worst fear of any Survivor fan is that you go out there and you fall flat on your face and you're terrible. That's what I worried about. I'm not necessarily the most physical person, so I had to rely a lot on social and strategic strengths, which could make me a target [to get voted out] at any time.
I was studying one night for the LSAT and it was nearly midnight, and I thought, "I'm done for the day," so I opened my laptop, made a video, and sent it in to Survivor. That was in July, 2016. I didn't hear anything until October. Casting called me and I went to LA, met with CBS executives, and somehow got cast. I wanted to test myself and see how tough I was.
You filmed Survivor in Fiji in the spring, then started law school a few months later. Your season aired while you were beginning your 1L year. What was that transition like?
I had been on the wait-list for Northwestern when I left for Survivor. I got back, and in July I got in. I had never even been to Chicago, and law school was really not on my mind anymore. I was still in Survivor mode. But once I got into Northwestern, I was like, "Okay, this isn't going to come around again. This is an opportunity worth pursuing."
The support from everybody in the school was great. A lot of students watched. Fans can be brutal online sometimes, and I had my fair share of hate directed at me, but nobody here offered anything but support. Being in law school at the time was really cool, because the show was at the top of my mind, and since it was airing, people wanted to talk about it. But it was challenging at times, too, because I wasn't necessarily as focused as I should have been. I don't think I'm naturally intelligent, I have to really focus and really study. Being on TV was a crazy experience, because playing the game is one thing, but the show airing is another. That was really tough. A part of me was relieved that once December 20 hit, it was over, and a little bit of stress was mitigated. But it was great.
Is there any overlap in what makes a good Survivor player and what makes a good lawyer?
A lot of Survivor is analytical. A lot of it is persuasion, and thinking about different arguments you could make to sway people to your side. The game is very fluid, and the law is very fluid too. A lot of times the law changes, and you've got to adapt and keep up. And the thing with law school is, you need to be prepared for whatever is going to be thrown at you. Survivor is the exact same way. I never knew what the day was going to bring. I didn't know what twists were happening, what conversations were happening, whether we were going to be changing tribes.
By the end of the game, you said you'd run out of coconut and fish, you were sharing a cup of rice per day with your fellow contestants, and had lost more than ten percent of your body weight. What was the first meal you ate after that final tribal council?
I immediately drank three iced coffees. When I got to Ponderosa — which is the place you go when the game ends — I had a burger, fries and a vanilla milkshake. The thing that sticks with me the most is hearing music again for the first time. I had such sensory deprivation, and waking up in Ponderosa with music playing was a very emotional moment. I didn't sleep well that night — I kept waking up and eating more of a chocolate Cadbury bar. It was unreal.