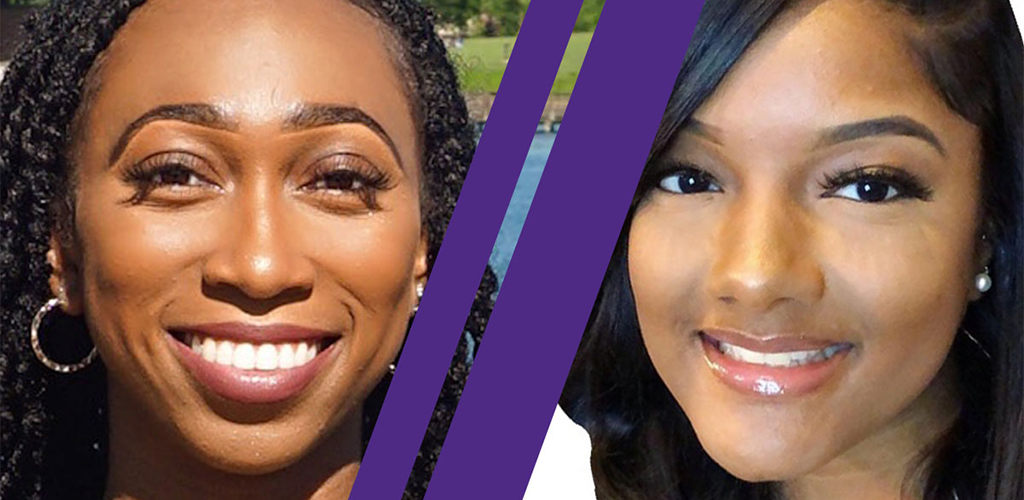 The Black Law Students Association (BLSA) at Northwestern Pritzker School of Law hosted its annual BLSA Week in February. The week of events was dedicated to conversations about the experience of being Black in higher education, and highlighted the need for public service to Black communities. The week's theme, "Roots: Blackness is Not a Monolith," focused on the diversity of Blackness.
Zakiyah Dillard (JD '23), president of BLSA, was pleased with the week's success. "I'm glad students, faculty, and staff showed up to learn more about Black culture. We hope that they have a better understanding about the different experiences of Black people," she said. "Given the events that happened in the past year, we really wanted to highlight Black success and various Black cultures."
BLSA's VP of Events, Kendall Wharton (JD '23), shared Dillard's enthusiasm. "It was pleasant to see Black successful attorneys share their personal experiences and share wisdom with the future generation of Black attorneys," she said.
A highlight of the week was a conversation with the Honorable Ann Claire Williams regarding her history-making career. In a discussion moderated by Erin McGinley, Williams' long-time law clerk and of-counsel attorney at Jones Day, Williams recounted her career and appointment as the first judge of color on the Seventh Circuit Court of Appeals, on which she served from 1999 to her retirement in 2018. Williams attributed her work ethic to her upbringing. "All of us in this country have been blessed because of our ancestors," Williams said. "Know their stories and let them inspire you."
Williams, a former adjunct professor and lecturer at Northwestern Pritzker Law, emphasized the importance of advocating for yourself in spaces where you know you belong. "You have to build alliances wherever it is you are working. People have to see that you do a great job," she said. "I wasn't trying to convince everybody, I just wanted to convince critical people."
The conversation with Williams was sponsored by the Office of Diversity, Equity, Inclusion & Engagement. Michael Burns, Interim Associate Dean of the Office of DEIE, said BLSA Week is just one piece of the Law School's mission to support diverse students. "In addition to providing support to Black students, the Black Law Students Association provides a forum for addressing the concerns of our Black and African American students," he said. "The programming during BLSA week is an opportunity to discuss topics that are not just important to our Black community, but of significance to the Northwestern Pritzker Law community at large. BLSA week is an example of outstanding student leadership as well as the organization's commitment to maintaining a diverse and inclusive culture at Northwestern Pritzker Law."
Other events during the week included a panel on navigating being Black in academia, how transactional attorneys use their skills to help marginalized communities, and handling microaggressions in the workplace. Participants were also encouraged to donate to the Brave Space Alliance, a Black-led, trans-led LGBTQ Center on the South Side of Chicago dedicated to providing resources to queer individuals on the South and West sides of the city.
The week came to an end with Northwestern Pritzker Law's annual Global Village event, a celebration of cultural traditions and diversity within the Law School community. BLSA participated in the event with a table dedicated to learning about Black culture, tradition and performance. Dillard added: "This type of programming from BLSA will not be the last. We plan to continue having more programs about the different experiences of Black people here in the Law School."