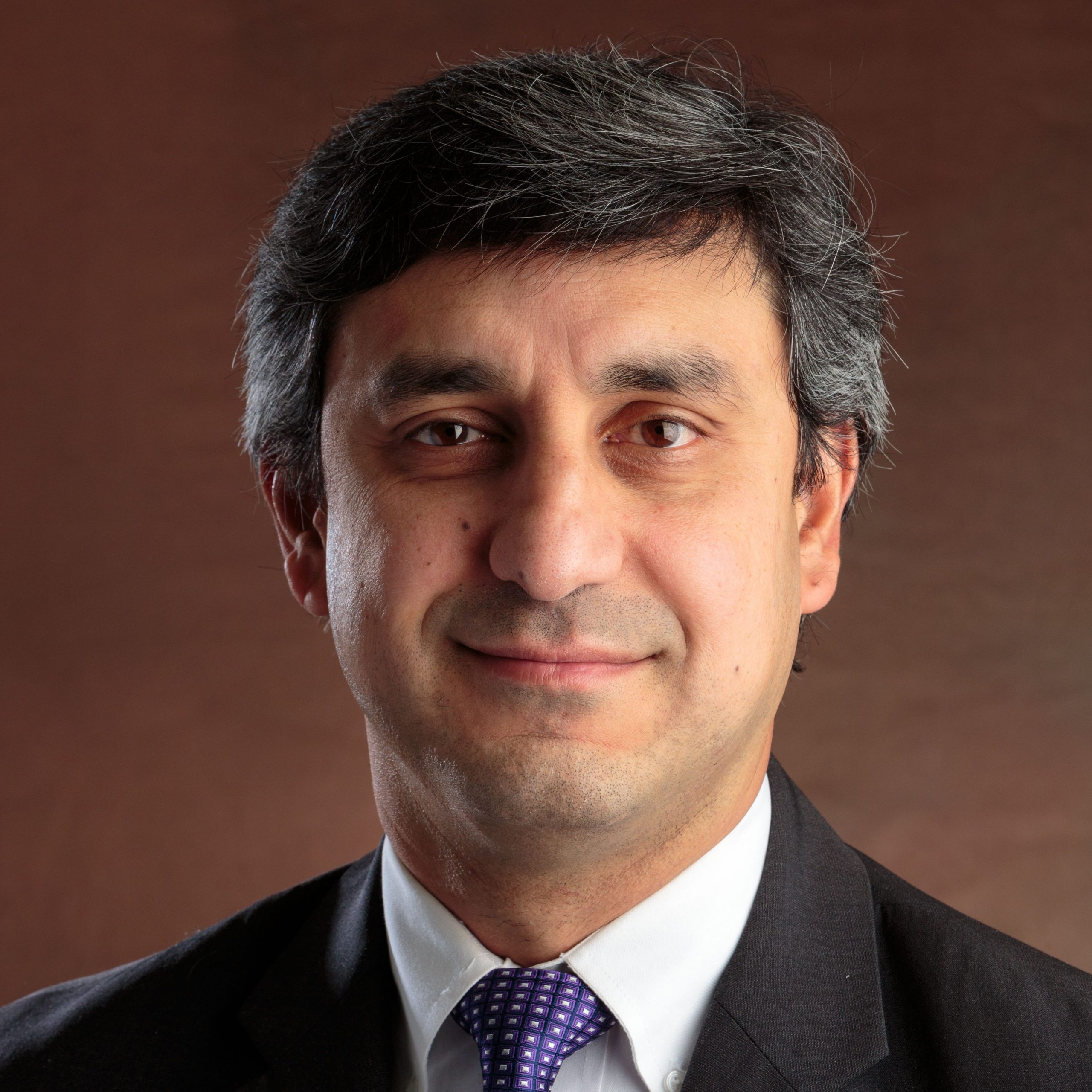 Ajay K. Mehrotra, professor of law, has been elected as a new member of the American Law Institute (ALI), the leading independent U.S. organization producing scholarly work to clarify, modernize and otherwise improve the law. The newly elected membership of ALI consists of 41 highly respected law professionals, including distinguished judges, lawyers and law professors from around the globe.
"Through the many challenges of the past year, the American Law Institute has continued our important work of supporting the rule of law," said ALI President David F. Levi in a statement. "The election of new members is an important part of keeping the ALI fresh and strong. The collective wisdom of our diverse membership leads to the development of clear, knowable, practical, and generally applicable rules and doctrines in our publications, which have been trusted in the legal community for nearly 100 years. I am pleased to welcome this new group of practicing lawyers, academics, and state and federal judges, and look forward to their many contributions to the work of the ALI."
"This honor from the American Law Institute is a wonderful recognition of Ajay's work and his leadership in the legal academy," says Interim Dean James Speta. "His work in law, legal institutions, and legal processes reflects the ALI's mission to influence the development of the law in both existing and emerging areas and to contribute to the public good."
Mehrotra has been a part of the Law School faculty since 2015. He specializes in tax law, taxation, tax policy, legal history, legal profession, and legal education. In addition to being a professor of law, he is also the Executive Director and a Research Professor at the American Bar Foundation (ABF)—an independent, non-profit research institute that focuses on the empirical and interdisciplinary study of law, legal institutions, and legal processes. Prior to his time at Northwestern, Mehrotra taught American legal history, federal income tax, taxation of business entities, and tax policy at the Indiana University Maurer School of Law. He also taught strategic tax planning at the Indiana University Kelley School of Business. From 2012 to 2015, Mehrotra served as the Indiana University Maurer School of Law's associate dean for research.
"I am deeply honored to be one of the newly elected members of the American Law Institute, and to join this group of leaders of the legal profession," says Mehrotra. "ALI has a long and storied history of scholarly achievement. I look forward to participating in the Institute's future work and events."
Mehrotra joins a long list of current Northwestern Law faculty who are a part of the American Law Institute. Other members include: Ronald J. Allen, Zachary Clopton, Paul Gowder, Emily Kadens, Bruce A. Markell, Jide Nzelibe, James E. Pfander, Martin H. Redish, Daniel B. Rodriguez, Marshall Shapo, Matthew Spitzker, and Deborah Tuerkheimer.